How Do I Get A Copy Of My Crash Report?
Were you involved in a car accident in Texas? Is your insurance company or attorney demanding more information to file a claim on your behalf? Did an official at the scene record vital information regarding the crash? If you answered yes to any of these questions, you need a reliable source to receive a certified copy of your official crash report at absolutely no cost to you.
Whether you are involved in a serious or minor crash, aside from checking on the well-being of everyone involved, the most important thing you should do is contact the police immediately to file an accident report.
Having pertinent information regarding the accident documented by an impartial law enforcement officer will help your case later on. Once an investigator arrives at the scene of the crash, they will document all pertinent information regarding the incident, such as:
The precise location where the incident occurred.

The identities and contact information for each party involved in the crash.

Damages or injuries sustained in the accident

Statement from any third-party witness of the crash.

Weather and road conditions at the time of the crash.

Any charges that are being filed against either party involved.

Official narrative and diagrams collected at the crash scene.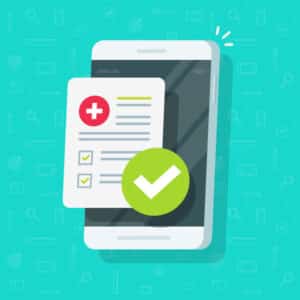 what happens once an officer takes a report?
Once the official collects all of the information necessary to complete the crash report, they are required to turn it into the Texas Department of Transportation (TxDOT) within 10 days of the accident. This agency is home to all crash reports filed in the state of Texas. They collect any and all reports filed for crashes that have occurred on public Texas roads and Highways.
The Texas Department of Transportation is required to hold on to all data and information collected in crash reports for up to 10 years after the crash takes place. TxDOT has a system in place for acquiring a copy of your crash report. However, it comes at a price.
You may receive a standard copy at a cost of $6.

If you need a certified copy for use in legal proceedings or for insurance purposes, the cost is $8.
While the state offers reasonable pricing for these materials, we believe you should never have to pay a fee when it comes to information that rightfully belongs to you. The last thing you need to worry about after being involved in an accident is minuscule or unnecessary fees for documents pertaining to your case. This is why we will never ask for payment to provide you with a certified copy of your accident report.
Common Questions about obtaining a crash report
How to get your crash report online
We understand that being involved in a crash is one of the most unfortunate and stressful things to happen to anyone. That is why we are committed to providing your crash report in a timely manner without ever charging a fee. Simply provide the required information and begin the process of receiving a certified copy of your completely free Texas Peace Officer's Crash Report from the comfort of your own home today!
You can skip all headaches and unnecessary fees that come with getting your crash report through a government agency such as the Texas Department of Transportation by getting your crash report for FREE by completing a simple questionnaire. CLICK HERE to get started!